Fabricated Components
Premier Trikes, Inc. Is dedicated to the trike builder. We can supply you with superior quality parts and custom fabricated pieces to make your trike build go as smoothly as possible. The parts listed below are used on the Roadstar Trike, however, they can be used on nearly any trike build. We offer many more parts and services than shown here, Please give us a call or email to discuss your needs.
Frame Neck
(Part Number: RFN8.125)

$130

We recently updated the design of the neck on the frame. Now made of steel alloy 4130 (much stronger than mild steel) and we have changed to L44600LA (L44643L/L44610) Timken **Sealed Type** bearings. The Neck is supplied with 2 races and 2 sealed bearings. Please note that we have been instructed that there is a procedure that must be followed when welding 4130. Please consult a welding professional before attempting to utilize this unit.
Throttle Pedal Assembly (Part Number: RTPA1)
The Throttle Pedal Assembly is designed to be used. Your foot rides on a polished aluminum roller to reduce wear and increase comfort. The adjustable actuation arm allows you to set the 'spunkiness' of the engine. Our linkages have gone through years of revisions to reduce the areas of friction and drag. Photo will be coming soon.
Brake Pedal
(Part Number:RBP1, RBPCA1 Complete assembly)
We offer a standard brake pedal, unfinished, that will bolt directly on to our brake assembly. Our brake assembly is a below the floor mount for that brake pedal and aftermarket master cylinders, not including the brake master cylinders. When ordering the brake assembly, we need to know the dimensions of how you intend to install it, we will custom build it for your application. Photo will be coming soon.
Windshield Bracket
(Part Number: RWB1)
The Roadstar Windshield Bracket is designed to bolt directly onto the Steering base offered below. The Windshield Bracket is 18" wide, allowing for a nice sized windshield to add more comfort to your ride.
Steering Base
(Part Number: RSB1)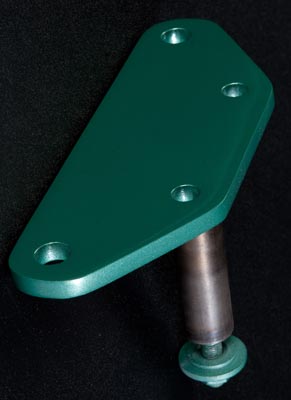 The Roadstar Steering Base is designed for 1" handlebars, however accommodations can be made for 7/8" handlebars. It pivots on a 1" vertical shaft and we suggest that the builder uses Timken Bearings in its mount to reduce noise from engine vibrations.
Generic Seat Base
(Part Number: RGSB1)
The Generic Seat Base is 12" wide, 12" Deep, 6" Tall on the front, and 5" Tall in the rear. The seat mounts can be user defined before shipment. The seat base has a hinge door on the front and only requires a latch*. The seat base compartment is not yet sealed, however, we are in process of designing a sealed insert. (*We can supply you with a latch, or you have the option of finding one elsewhere.) Photo will be coming soon.
Aluminum Tread plate Flooring
(Part Number: RATF1, USRAT for User Specified dimensions)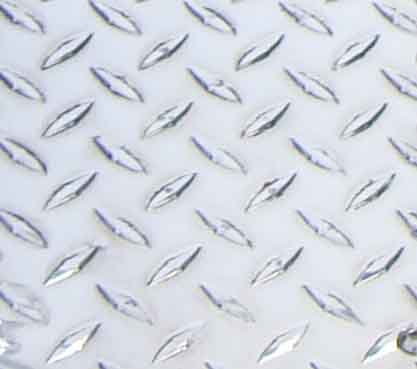 The Aluminum Tread plate Flooring can be supplied prefabricated to fit the Premier Roadstar Trike, or in raw form to customer specified dimensions. Please Contact Us for more information.
Defferential Mounts
(Part Number:PTDM1 )
Our Differnetial Mounts are laser cut from 1/4" Carbon Steel. The Brackets have a hole spacing of 7.5", holes are 5/8" located 4.75" above and 2.75" below the center of the axle. We suggest 4 units per axle. Photo will be coming soon.