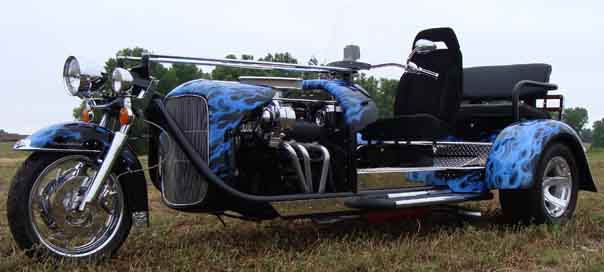 Totally Custom Built Trikes
Premier Trikes, Inc. also builds custom trikes depending entirely upon the direction given to us from our client. Some are built as drivers and some for show. In this scenario, a much closer relationship is required to work through the details. The trike pictured above was built under this kind of a close relationship and first time showed, took several trophies, to include 1st place Peoples Choice, Men's Choice, Ladies Choice and for certain, this trike will take many more as it is shown.
Disclaimer: The elaborate realistic flame paint job was outsourced for that special effect.